Fun Science – How many megabytes in the human body?
September 27th, 2007
Following on from my post about the incredible progress of computer storage density over the last twenty years, I remembered hearing a 'popular science' broadcaster here in Australia equating the gamete transfer during sexual reproduction to data transfer.
I like 'weird science' so I thought I'd go back and try and 'reproduce' his findings (pun entirely intended) – so – in this post I'm going to explain in 'digital terms' (eg megabytes, gigabytes):-
The number of megabytes of 'data' exchanged during human reproduction.
The amount of data which the human brain can store (hypothetical).
The amount of data stored in all the cells in the human body.
This post involves some low-level discussion of sexual reproduction. So, if you're prudish or get offended by this kind of thing, I apologise in advance and please turn away now 🙂
The amount of 'storage' in the human brain
We can do similar calculations with the human brain – although these are much less definite – we're much less certain about how the brain works than we are about how sexual reproduction works.
The average brain has around 100 billion brain cells (neurons) – that's 100,000,000,000 brain cells (although this is a 'guesstimate' based upon other factors).
Each neuron is functionally connected to around 1000 neurons (again, a guesstimate). If we assume that neurons have either an 'on' or 'off' state (digital logic – although, not unsuprisingly, we have reason to believe that brain storage uses analogue voltage 'levels' rather than digital logic for storage) we can then assume that each neuron can 'read or write' 1000 neurons – essentially 1000 bits or 0.122 kilobytes of data.
Assuming that this 'data' ripples through the brain in a steady-state manner, we can assume that the average amount of 'storage capacity' is hence 100,000,000,000 by 0.122 kilobytes, or 122 million (122,000,000) kilobytes. If we convert that figure to gigabytes, we arrive at the sum of 116.34 Gigabytes of data in digital terms.
Obviously there is a massive fudge factor here – the calculations make alot of very 'broad' assumptions – it's really just a 'fun' measure of what our brain capacity would be if it was a digital system.
How many Megabytes in the Human Body
This one's just too complex for me to consider this early in the morning – but lets have a go (drawing on my limited recollection of genetic biology here).
I'd guess to work it out you'd have to define each 'base pair' as a bit of information.
In human DNA there are two common base pairs which consist of the 'nucleotides' adenine, thymine, guanine or cytosine. Generally speaking only adenine and thymine pair with each other, as do guanine and cytosine – so the typical DNA base pair can be AT or CG – one of two states – a bit.
The human genome is estimated to contain some 3 billion base pairs – so (again, simplifying) 3 billion bits = 0.35 gigabytes – so each cell in our body encodes roughly a third of a gigabytes of information – that's a pretty high information density, especially considering that the double helix DNA in our cells is a minute proportion of the cell as a whole (and that the process of cell reproduction produces RNA strands which may be present in a cell as well).
Estimates for the number of cells in the human body range between 10 trillion and 100 trillion (see Sears CL. 2005. A dynamic partnership: Celebrating our gut flora. Anaerobe, Volume 11, Issue 5, October 2005, Pages 247-251).
The generally accepted figure is 100 trillion cells – so, given each cell contains 0.35 GB of data, the (very) approximate amount of data held in human cells is 35 trillion gigabytes, or 34,179,687,500 terabytes of data, or, expressed in megabytes 3.58400 × 1016 megabytes!!
If you add in the information encoded in RNA and the base pairs in the bacteria which live in our body (another 1000 trillion cells) then we're talking about a hell of alot of data.
The human race would make a truly excellent data center if Google ever runs out of storage space or we get invaded by aliens with a need to store lots of information 😀
The number of Megabytes 'exchanged' during human reproduction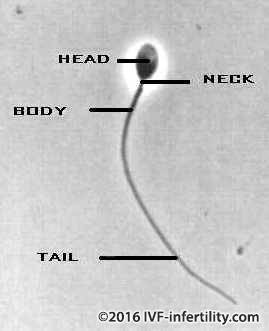 Each sperm cell in a human male is heterogametic, meaning it contains only one of two sex chromosomes (x or y) – incidentally, the female egg is homogametic – meaning that it only has an x chromosome.
This means the male 'determines' the sex of the child, which makes a mockery of Henry the 8th's annulment of his marriage with Catherine of Aragon on account of the fact that she was 'incapable of providing a male heir'.
Basically, sperm cells are like bits – they can (in most cases) be only one of two states – x or y, or in digital form, 0 or 1. So, it's possible to express an ejaculate in megabytes (!?!) – Let's try.
The average human ejaculate contains around 180 million sperm. So, that's 180,000,000 bits. If we use google to convert 180 million bits to megabytes, we find that approximately 21.45 megabytes of 'data' is transferred during each act of human sexual reproduction in the form of gametes.
Whether this 'information transfer' results in anything constructive is up to individual circumstance, but it does raise a number of interesting questions (I'm putting my communications enginner / silly hat on again):-
Given that this is 'bursty' traffic, what is the peak data transmission rate (in megabits per second)?
How does this compare to optical fibre (assuming the subject doesn't suffer from 'dark fibre' problems 😀 )?
doc
Have you got any other 'fun science' questions you'd like answered? Any comments? You can leve your comments below.
Entry Filed under: General Discussion
If you found this page useful, consider linking to it.
Simply copy and paste the code below into your web site (Ctrl+C to copy)
It will look like this: Fun Science – How many megabytes in the human body?