Off Topic – Paris Hilton's Droopy Eyelid
January 22nd, 2007
Well everyone, this one's totally off topic for my blog, but what the heck.
One Night in Perys
I recently came across an article about Paris Hilton, and her droopy eyelid. Droopy eyelid, I hear you say? No, I didn't know Paris had a droopy eyelid either. All I really know is that Paris sees herself as a bit of an amateur movie director, and that she is famous for not much else.
So – it was rather interesting to me that she apparently has a droopy eyelid – and, don't lets stop there – another interesting fact is that the condition is probably excaberated by the fact that she wears contact lenses – blue contact lenses – to cover her normally brown eyes. You mean the aryan goddess Paris has brown eyes? Also, she's apparently seeking cosmetic surgery for the said droopy eyelid. My goodness, the revelations keep coming.
This raises another, more scary proposition. Thousands of woman Australia wide seem to have started wearing those HUGE SUNGLASSES that put U2's 'Achtung Baby' era frontman, Bono, to shame. Who caused this trend? I say PARIS is responsible. Will the revelation that Paris has a droopy eyelid lead to a new frenzy of cosmetic surger to 'correct' normal female eyelids and add a droop to the left eyelid, ala the Cindi Crawford / Marilyn Monroe facial beauty spot? Who knows – things only keep getting weirder in Hollywood and nothing would suprise me…
Anyway, for your viewing pleasure, I now present some pictures of Paris Hiltons Droopy Left Eyelid (officially known as the Paris Ptosis).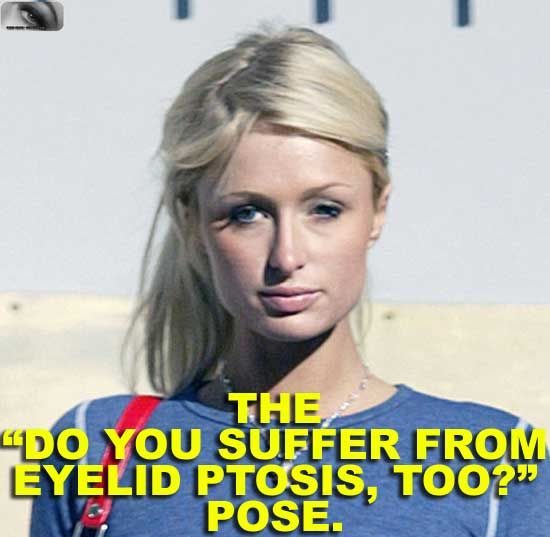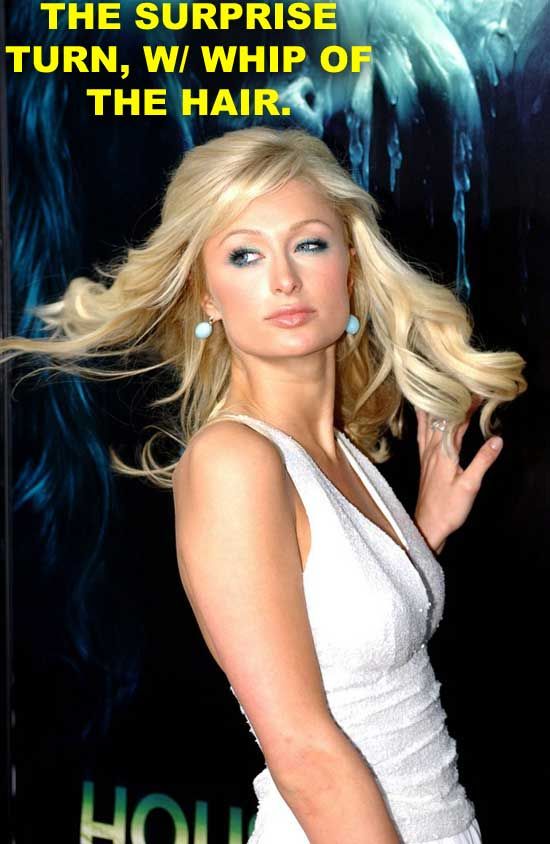 if you can't spell, you may have tried to find this topic about Peris Hilten and her wonky eye, or Perys Hylten's Drupy ilid with other strange spelling..
Entry Filed under: 4. Off-topic,General Discussion
If you found this page useful, consider linking to it.
Simply copy and paste the code below into your web site (Ctrl+C to copy)
It will look like this: Off Topic – Paris Hilton's Droopy Eyelid